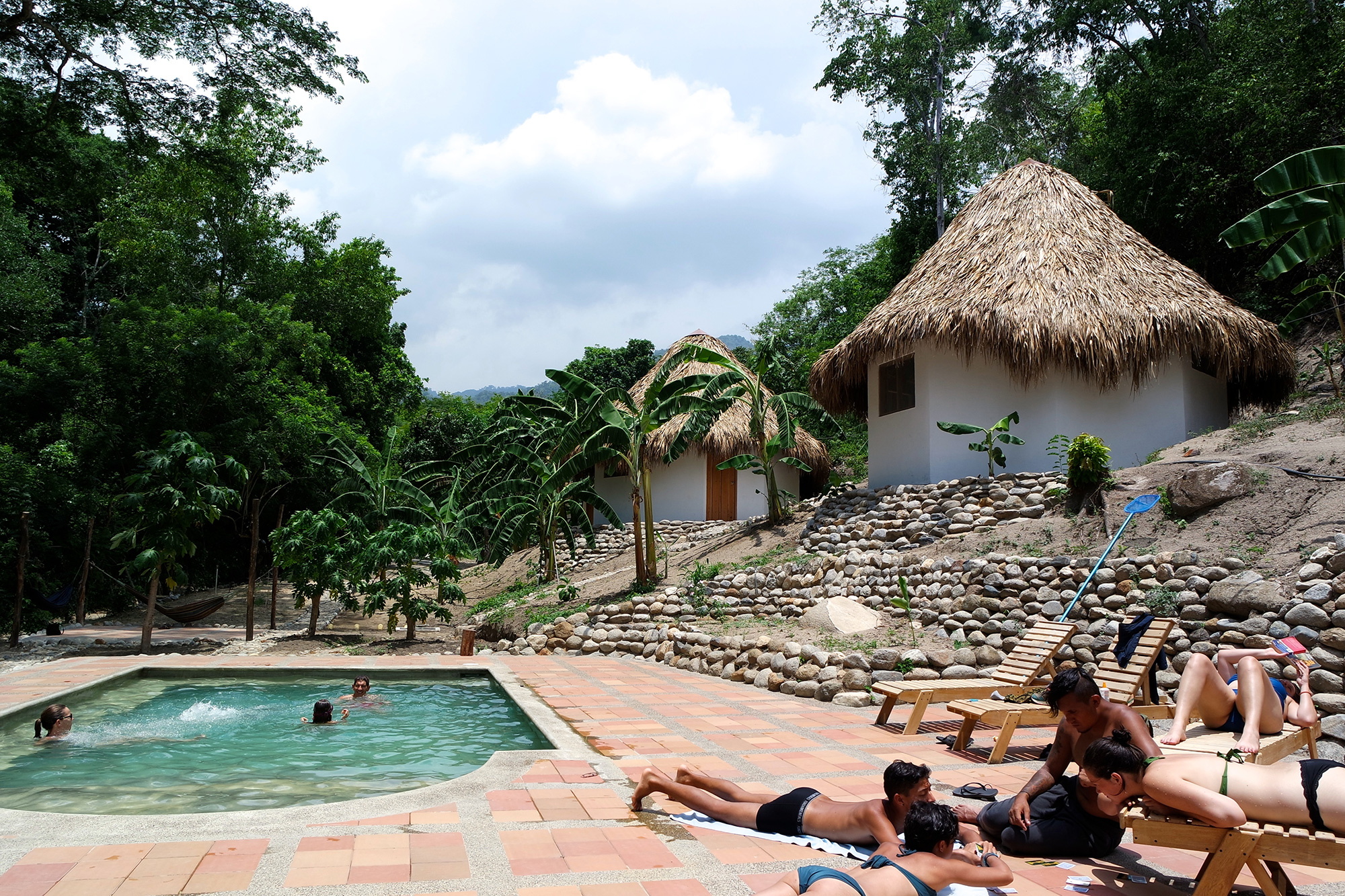 Volunteering at an office with a swimming pool
What a great way to travel, trade work for a place to stay and delicious food on your plate. That it would work out this well, I didn't expect. But I can say it was love at first sight when I read the workaway advertisement. A Belgium couple, palmtrees in the background, close to my favourite beaches of Tayrona park and Palomino and a nice challenge for me to work on.
What a great way to travel, trade work for a place to stay and delicious food on your plate
Kobe and Nele asked me to created a new website and work on the translation of texts from Dutch to English and the promotion of the hostel online. After a day of getting to know the property and a day of research, we starting working on the new website. The choice for WordPress was a quick one. easy to maintain, good and clean design option and with more options for the future when there will be a bigger budget for online communication.
Every morning and evening I sit with my laptop at a wooden table in the restaurant while a breeze makes the early heath pleasantly fresh. In the afternoons, we go to one of the swimming spots, hang in the swimming pool with our books held dry above the water, or visit the cocoa farm nearby. If I could take this life and the great people of Carpe Diem with me in a box to Amsterdam, I would. But then again, they are better off here for you and me to visit. On there little piece of paradise near Santa Marta.
If you are interested in volunteering, feel free to read more about what is required and what you will receive in return by visiting our volunteering page below.
Visit the volunteering page
Rooms
$ 160.000 - $ 220.000 COP
Luxury Ecohut Cabins
Beautiful 35 m2 cabin in the middle of the the hills, where the Sierra Nevada de Santa Marta is located. An incredible pool at only a few meters outside the room. Indigenous styled roof, made with palms from the tropical forest. Luxury private bathroom with all services and trimmings, very comfortable king size mattress of the best...
View Room
Book
See all rooms